Why Choose Godrej

THE ONLY KITCHEN DESIGNED FOR THE INDIAN WOMAN
An Indian woman spends a good part of her time in the kitchen. It's where she prepares a meal for the entire family. More then just spices and ingredients, she adds love and warmth to her cooking. We at Godrej Interio respect and appreciate this aspect. And that's the key reason for having the Indian woman in mind when we created our modular kitchen range.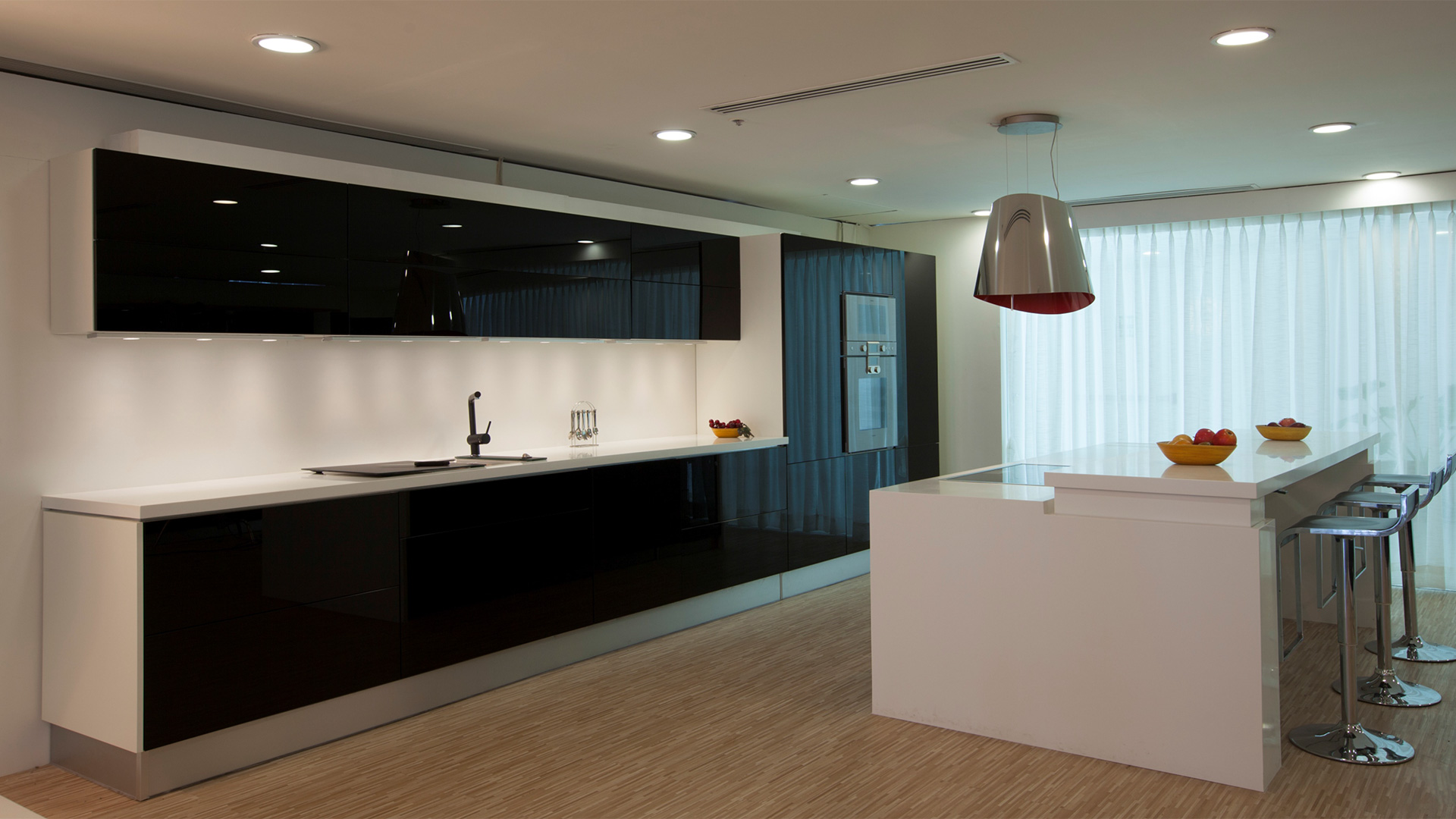 Godrej Interio Modular Kitchen

Heart Of Steel

Excellent Ergonomics

Use It As You Like It

It's All Too Easy
Godrej Interio Modular Kitchens

Today, the kitchen has become more than just a place to cook. Most Kitchens are turning into living rooms for the family. As working moms are on rise, the family tends to meet during the meal preparation time to catch up with each other. Therefore it has become very essential to have an efficient kitchen to fulfill the current requirements of people.Hence, introducing Godrej Interio Modular Kitchen, which exude aesthetics, class and convenience. Godrej Interio has a wide range of Modular Kitchens; start choosing the one, which fits your home, your work style and your lifestyle.
Godrej Interio Modular Kitchens are made from premium galvanized steel which is further given a special surface treatment making it extremely durable.The accessories are made from high grade stainless steel with nickel chromium plating which makes it strong and maintains the shine for a very long time. All the Godrej Interio kitchens have German hinges with CED ( Cathode Electro Deposition) coating.
Godrej Interio Modular Kitchens have excellent ergonomics. Keeping in mind the anthropometrics data regarding the average height of an Indian woman and her working habits, keen attention has been paid to the height of the work platform and placement of the units in the modular kitchen.
The Godrej Interio kitchen units have been specially designed to provide for specific storage for all kitchenwares. The placement of these units in the kitchen is also planned according to their utility and frequency of use. The entire kitchen is designed keeping in mind the Indian style of cooking.
Shutters are available in membrane-pressed wooden and post-formed steel look. The colors in steel shutters are specifically chosen to ensure a bright yet soft look that visually gives depth, vastness and creates a cheerful mood in the kitchen.
The shades and patterns in wooden shutters have been carefully thought to give it contemporary styling. Cornices and pelmets further add beauty and give the kitchen a complete look.
The Godrej Interio Kitchen, with its unit based format, allows you to modify it to suit your requirements. Thus you get a high level of flexibility and optimal space utilization. This makes it the ideal choice for kitchens of all sizes and layouts.
The entire kitchen is made in steel with options of laminated wood or steel shutters, which is easy to clean and maintain. A poly vinyl chloride skirting is provided to avoid dust and water from entering below the units and hence mopping of the floor can be done conveniently. Even cleaning of the floor below the units is made possible, as the skirting is easily removable. This ensures a clean and pleasant work environment.
Godrej Interio willow wok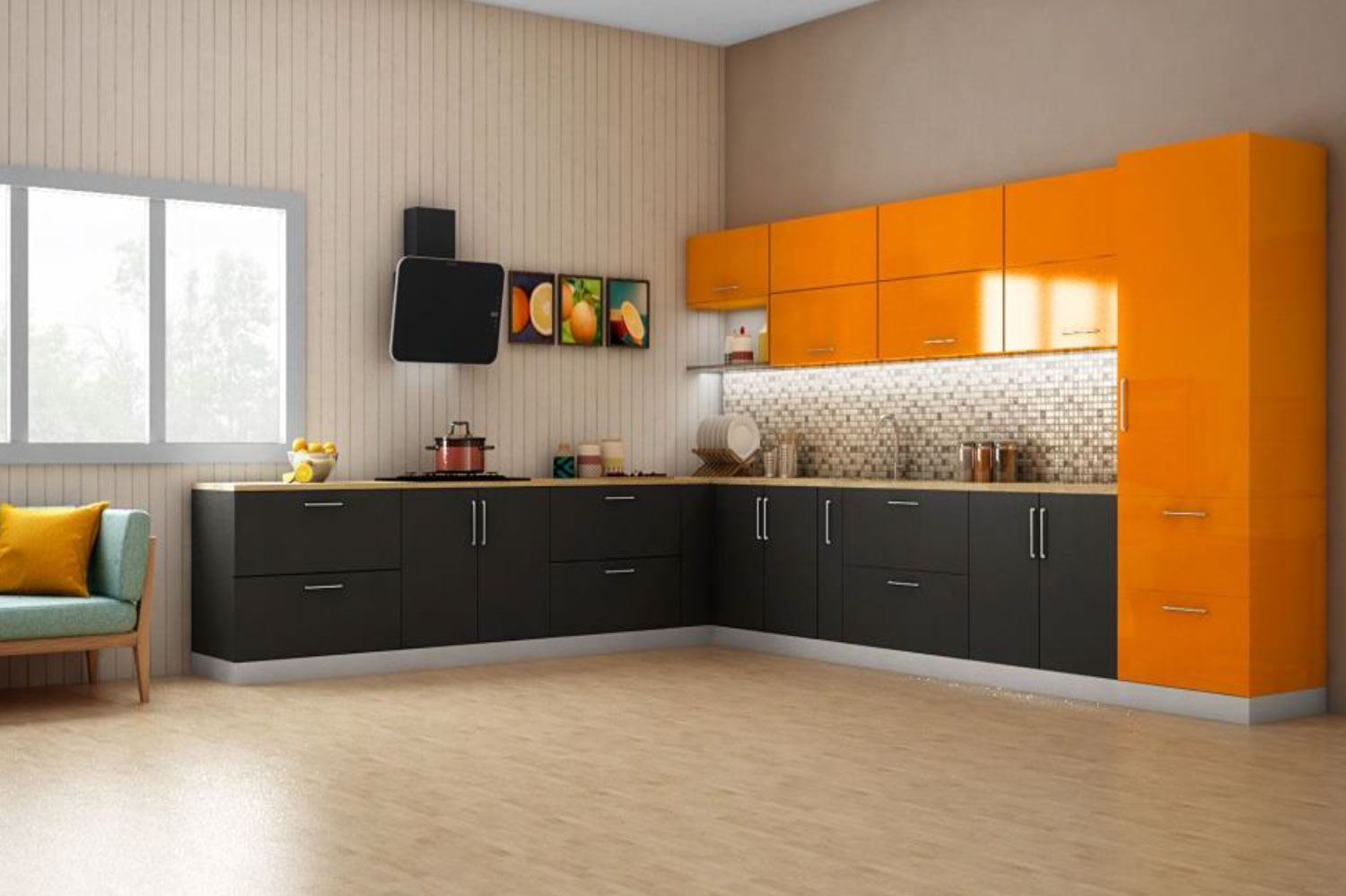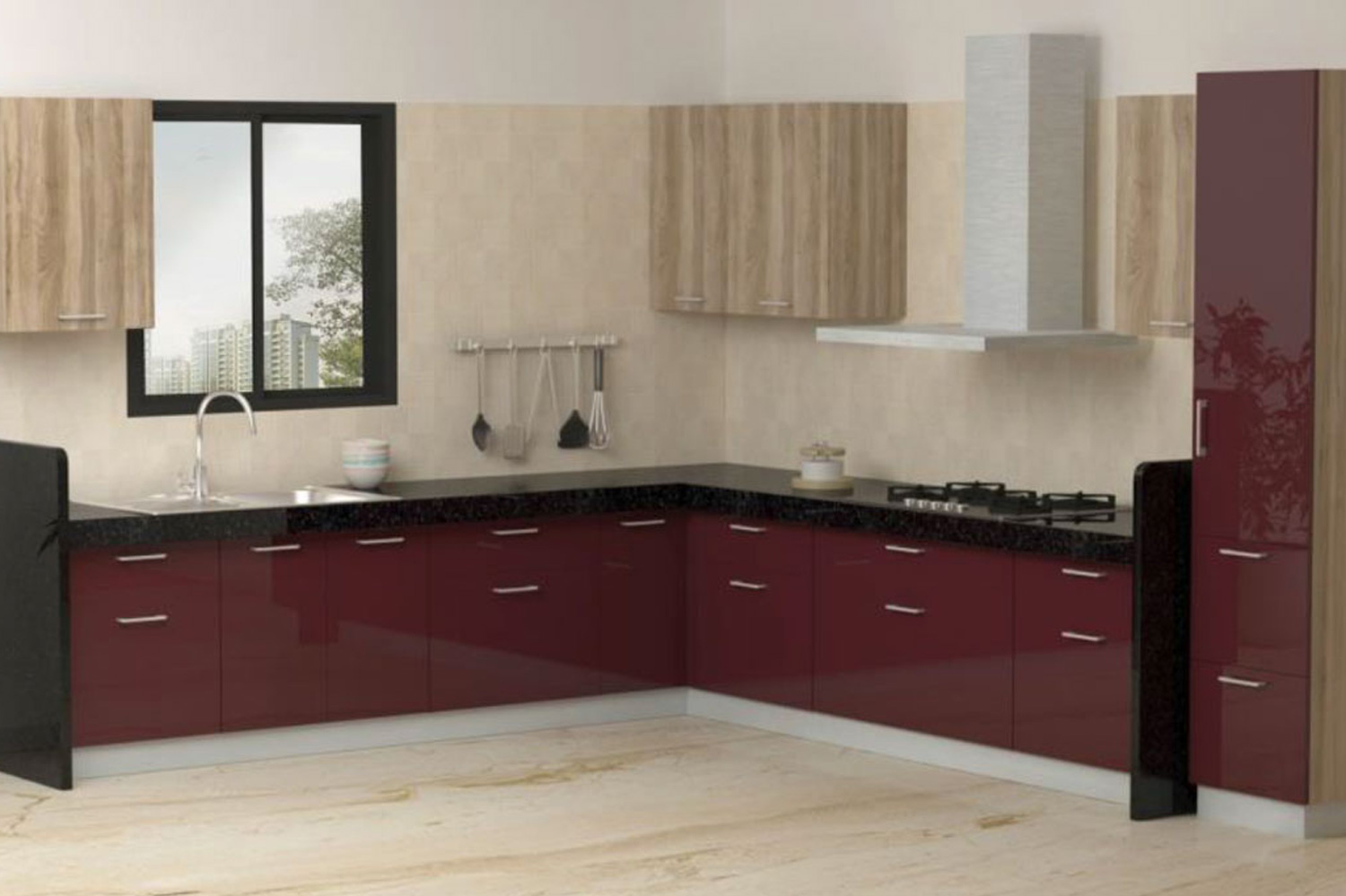 1/3
Willow Wok Kitchens
The body is made of Boiling Water Proof Prelaminated Marine Ply thus these are ideally suited for Indian cooking styles!
It has a plethora of accessory and hardware options including SS-304 baskets, drawer systems , lift ups as well as hinged doors.
2/3
Willow Wok Kitchens
Ergonomically designed as per Indian anthropometric data!
Wide range of shutter material as well as finishes available
3/3
Willow Wok Kitchens
Willow Wok Range of Kitchens offers a seamless kitchen shutter offering with no visible fillers
This adds up to the flexibility and the aesthetics of the kitchen provide it a uniform look and feel.
The following offering opens up the huge market of prefabricated wooden kitchens for GI.